Higher Education Digital Datasets
use data from websites and web estates to
analyze | understand | plan | execute
Scanning complete web estates, entire websites and even individual webpages generates critical data.
Data to inform tactical and strategic decisions.
Data to resolve issues, establish benchmarks, provide insights into internal and external performance.
Data that marketing, communications and web support teams can use to improve user experiences, website quality and mitigate risks.
Recent datasets we've built include:
US University and College
Social Media Landscape
Social media is a key element of university and college digital communications and marketing. While each network offers analytics to assess performance, it's tougher to see the broader landscape.
Harder to know who's using which networks, or stay current with which networks attract the best audience. Difficult to set campaign targets without appropriate benchmarks.
We've uncovered the official social media presences of every US university and college  their audiences and their output. From Instagram or YouTube we've got the data. Here are the top ten US schools on Twitter.
In addition to official accounts, institutions have hundreds or thousands of other social media presences scattered across campus. These should be in a directory. Some may be hidden influencers in their fields, from whom you could learn something. Others may need your help. We can uncover them for you.
|   | Institution  |  Followers  |  Tweets  | Joined  |
| --- | --- | --- | --- | --- |
| | Harvard University | 945,898 | 41,036 | May 2009 |
| | Stanford University | 673,338 | 18,856 | December 2008 |
| | Yale University | 450,227 | 21,652 | May 2007 |
| | Princeton University | 349,760 | 32986 | May 2007 |
| | Ohio State University | 322052 | 21,432 | January 2009 |
| | Columbia University | 314,085 | 23,013 | February 2011 |
| | Arizona State University | 281,965 | 29,982 | January 2009 |
| | Louisiana State University | 277,871 | 23,016 | June 2009 |
| | Texas A&M University | 266,523 | 22,482 | November 2008 |
| | Cornell University | 263,323 | 16,885 | November 2008 |
Canadian Post-Secondary
Homepage Images
There's an impression that university website homepages all look the same. Given they serve the same fundamental set of objectives, the sense isn't entirely misplaced.
We scanned Canada's higher education websites snapping the homepages as they appear in desktop, tablet and mobile browsers.
Scrolling through the resulting images does show common themes.
And, this data helps developers, designers, content strategists and UX specialists check page designs, layouts and user experience on different devices.
You could use it for competitive analysis, to check all of your institution's websites for mobile friendliness or brand or editorial compliance. Or, combine it with other data to just make better decisions.
UK Higher Education
Content Management Systems
Every few years higher education institutions revisit their choice of content management system driven by changes in need, complexity or past experience.
A valuable input to a decision to change is understanding which systems have been adopted by peer institutions and what those choices might say about the pool of expertise available to develop and support those systems. In which case we've got you covered.
And, it also makes sense to learn every content management system in use across campus. That exercise could highlight opportunities to improve security and privacy or consolidate to a common platform to save money and increase reliability. We can also do that for you.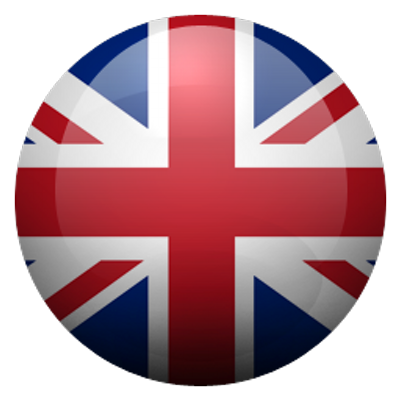 UK Universities
Security:
HTTPS vs. HTTP
May 2019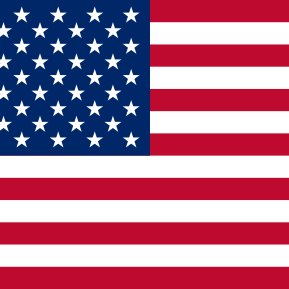 US Universities
Security:
HTTPS vs. HTTP
May 2019
University Website Security
HTTPS Implementation
Universities and colleges are trusted institutions, but visitors to their websites are often let down because these institutions haven't fully implemented secure website connections. Unencrypted (HTTP) connections create privacy vulnerabilities and potentially expose sensitive user information.
Over the past few years higher education institutions have made substantial progress in implementing secure encrypted (HTTPS) connections, so that visitors to post-secondary education websites experience the same levels of trust and privacy as they would with financial institutions, online retailers or users of this site.
We'll continue monitoring this risk exposure until 100% of university and college websites are using HTTPS.
Australian and New Zealand University
Homepage Speeds
Website visitors prefer the experience fast-loading webpages offer, particularly when visiting sites on mobile devices.
University websites meet many goals, but one of their primary functions is student recruitment. To make that outcome more likely, prospective students need to browse and interact with site content and be able to navigate to pages relevant to the tasks they want to perform or information they seek.
Good content, design and performance all increase the amount of time visitors spend on sites, and by lingering on university webpages, future students can engage with content and learn how institutions fit their needs. 
Proportion of sites Google ranks at each speed level
Who wants to hand over their email address without getting something great in exchange or have some salesperson start calling?
Here's the deal. You've got questions. We've got answers. Ping us on Slack at HE-Digital or University Web Developers (search 'eQAfy') or message Paul Bradley on LinkedIn. We can take it from there…
Contacts
North America
+1 416 464 9771
Locations
North America
Toronto | Canada